Who is Koni?


I have been based in Waikiki on Oahu for over ten years, and I consider myself to be an island girl.
I believe that hard work with hard play, great friends and the right tools are the keys to fulfilling our dreams of the future.
I am fortunate that I do have great friends and the right tools. These enable me to help others.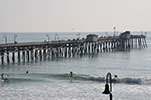 I have recently expanded my services to include the Southern California area, where my husband is now based.
I enjoy offering Koni Kodes from the Islands to the West Coast.

Utilizing my favorite software tools, and my awesome
heroes
, I am able to quickly complete projects to my client's satisfaction. My Ohana and I have new projects in the works and it is a very exciting time to be helping others to succeed!
I enjoy working with small businesses, and with my ohana of fellow entrepreneurs, during every aspect of their growth. I realize that no project is too small in stepping forward to the next level of success.
Contact
me to discuss your next Virtual Success Strategy